Outreach Activities
PG&E meets regularly with stakeholders, including the Consultative Workgroup (CWG) A group consisting of stakeholders and multiple state and federal agencies that have an interest in the cleanup of a contaminated site, and meet regularly to discuss actions and make decisions., the Technical Workgroup (TWG)A focused stakeholder subgroup of the Consultative Work Group (CWG) where various stakeholders and their consultants discuss technical project related issues in greater detail which are then reported back to the CWG., Clearinghouse Task Force (CTF)A group formed to develop and implement processes and tools to improve communications and enhance Topock stakeholder understanding of project technical and regulatory information., and the Topock Leadership Partnership (TLP)Forum that enables senior officials to provide input to the regulatory agencies on the direction of actions necessary to complete the Topock project.PG&E has supported extensive public involvement regarding investigation and cleanup activities at the Topock Compressor Station (Station) and adjacent land, collectively known as the Topock Project Site (Site). These activities include supporting briefings and Site tours for Tribal Nations, elected officials, and federal, state, county, and city agency staff. Recent fact sheets/Community Updates and newsletters produced are available in the Information Repositories and in this website's Document Library, which are updated regularly.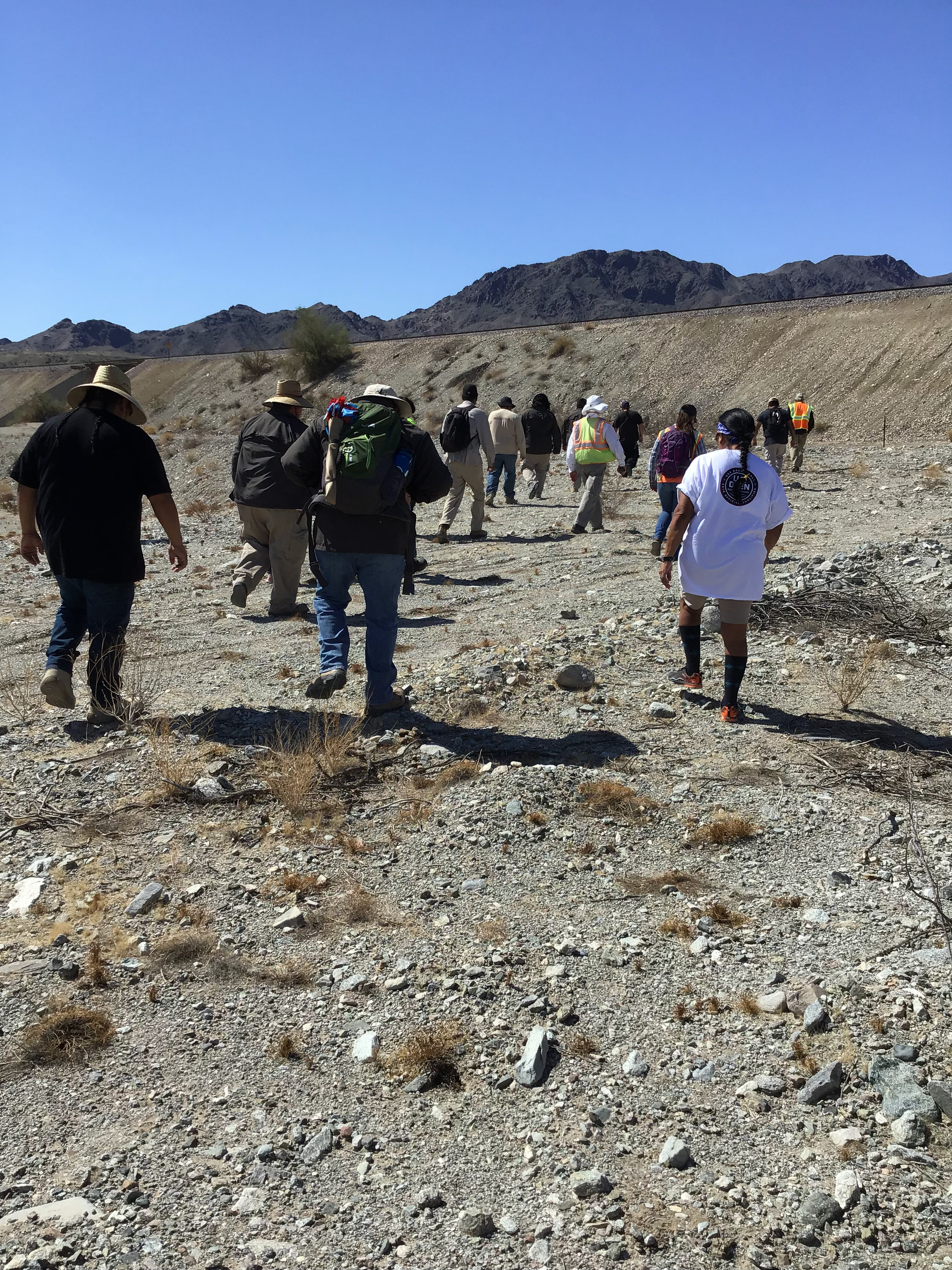 DTSC publishes fact sheets regularly to provide updates on Project activities and the progress of the Resource Conservation Recovery Act (RCRA) Corrective ActionSpecific activities designed to clean up contamination at a site resulting from present and past hazardous waste handling practices. at the Site. Fact sheets/Community Updates were published by DTSC as follows:
Fact sheets/Community Updates are distributed to elected officials; agency staff; residents of local communities, including Golden Shores, Topock, and Lake Havasu City, Arizona; and 10 Native American Tribal Nations, including the Fort Mojave, Chemehuevi, Colorado River, Fort Yuma-Quechan, Cocopah, Havasupai, Hualapai, Torres-Martinez Desert Cahuilla, Yavapai-Prescott Indian Tribes, and the Twenty-Nine Palms Band of Mission Indians.
Community Outreach Plan
A Public Participation Plan was first published in June 1998, and an Updated Public Participation Plan was published in February 2007. An Addendum to the Public Participation Plan was prepared in July 2009. The Department of the Interior prepared their Topock Community Involvement Plan in October 2012. A Community Outreach Plan (COP) was published by DTSC in January 2013 which superseded previous Public Participation Plans. The COP included results from the Topock Community SurveyA survey prepared by DTSC and distributed to the community surrounding a project site. The survey is a tool to gather information about the community's level of awareness and interest in a project site, understand specific concerns about a project site and to gather project specific public involvement questions or concerns. that was sent to the public in January 2012. The 2013 COP was updated in 2019. The COP can be found in the Document Library and at the Information Repositories.
Open Houses/Public Hearings and Meetings
To maintain an open channel of information to the community and the public, the regulatory agencies and PG&E have held and will continue to hold periodic community Open House Workshops, public meetings, and hearings for the Project. In June 2010, DTSC held several Open Houses/Public Hearings in local communities surrounding the Station, including the following: Parker, Lake Havasu City, Needles, and Topock. DTSC and the U.S. Department of Interior (DOI) jointly hosted a Community Meeting and Open House at Golden Shores in Topock, Arizona on December 12, 2011, to update the community on the PG&E Site. DTSC hosted two public meetings on July 22 and 23, 2014, in Needles, California, and Golden Shores, Arizona, respectively, about the Soil Investigation Project Draft EIR and accepted public comments at those meetings. In April 2016, an Open House was held at Moabi Regional Park for part-time residents and visitors, to inform the community about the PG&E site and to update the community on the groundwater remedy and soils investigation. These Open Houses and public meetings provided an opportunity for the community and the agencies to engage in discussion regarding the status of the Topock Project as well as a venue for communities to learn about this unique site and to provide input. 
DTSC also held several public meetings on May 19 and 20, 2015, in Needles, California and Golden Shores, Arizona and a Tribal focused meeting on May 19, 2015 where the public and the Tribes could learn more about and provide input to help scope the environmental issues addressed in the Draft Subsequent EIR for the groundwater remedy. DTSC also held two open house/public hearings on January 31, 2017 in Needles, California and February 1, 2017 in Golden Shores, Arizona, to provide information and received comments on the Draft Subsequent EIR.
Due to COVID-19 restriction on group gatherings and access to many public buildings, a public meeting could not be held for the Draft Soil Engineering Evaluation/Cost Analysis (EE/CA) by the U.S. Department of the Interior (DOI). However, a public comment period was held from June 3, 2020, to August 5, 2020.
Click here to view Fact Sheets and other Public Outreach documents.